Aditya Pratishthan's network is far and wide. Hundreds of unflinching devotees all over the globe have been striving hard silently and tirelessly for world peace and harmony.
To pat on the back with gesture of appreciation and encouragement, Aditya Pratishthan bestows 'Shraddhashri Puraskar' every alternate year to 'Adityavrati' whose outstanding contribution has enriched the philanthropic activities.
The basic criteria of selection is as follows –
Minimum 10 years continuous presence and contribution to Aditya Pratishthan,
Active participation in Pratishthan's undertakings,
Total devotion, Dedication & Shraddha as 'Aditya-Vrati',
Helping to spread the message of oneness through phillanthropic task etc.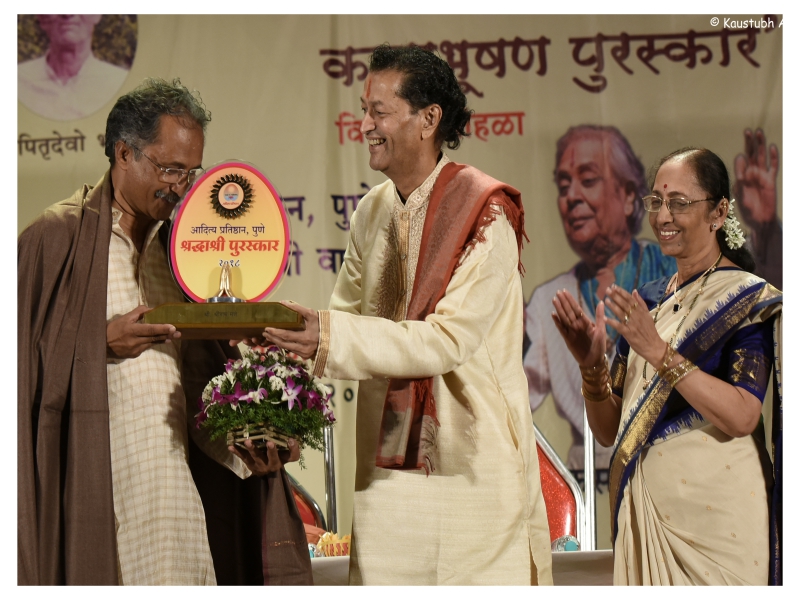 Mr. Shreeram Matte Shrdhshree (Mumbai) 2018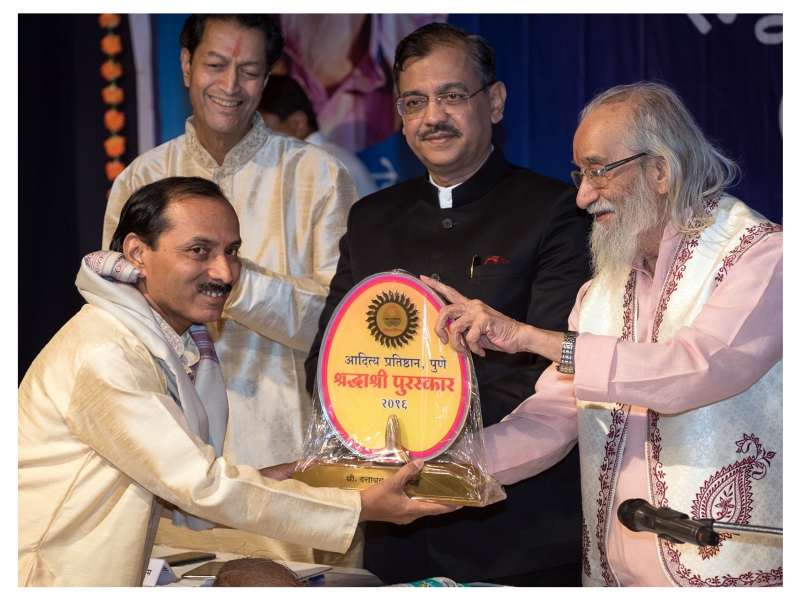 Mr. Duttadray Sawant (Pune) 2016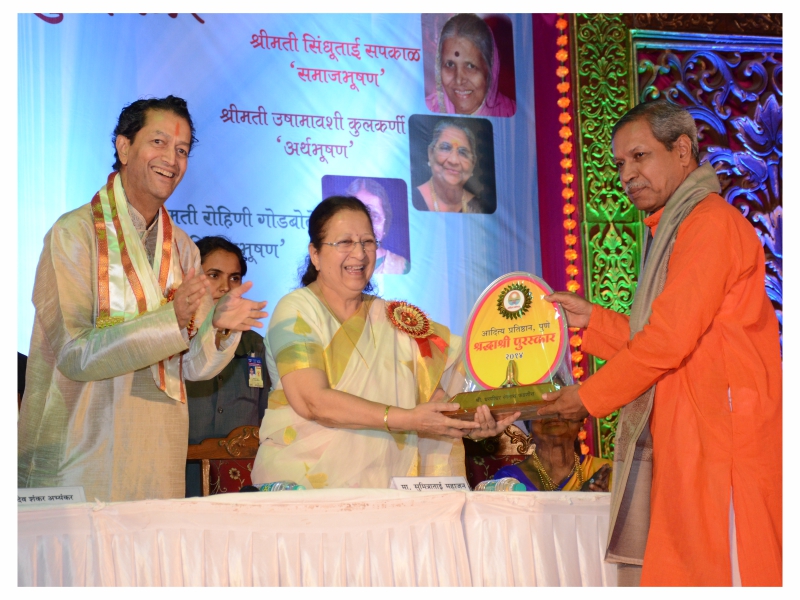 Mr. Dharnidhar Phadnis (Pune) 2014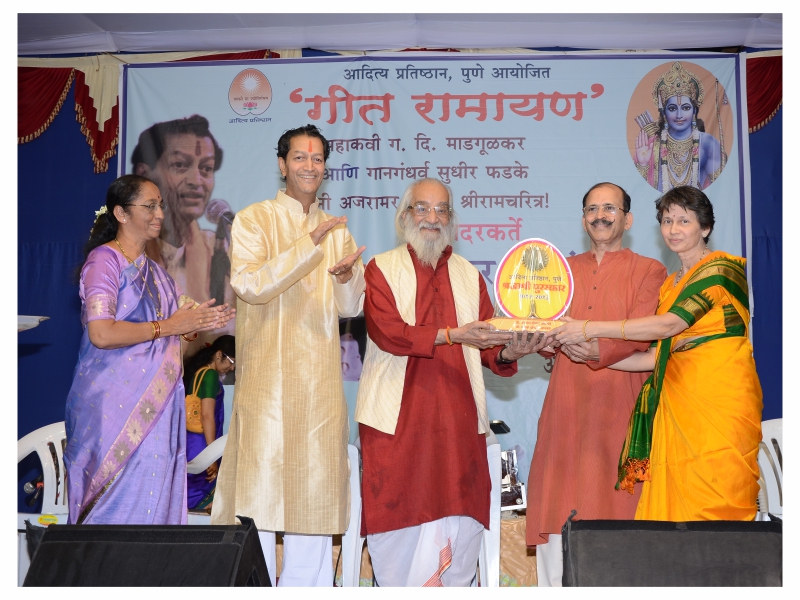 Mrs. Sulbha & Mr. Shrikant Athavle (Pune) 2012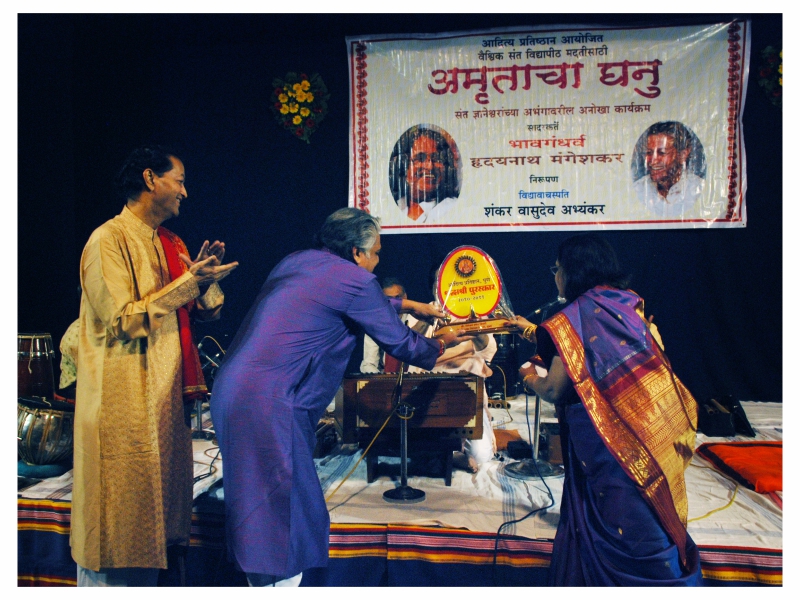 Mr. Niranjan & Mrs. Vishakha Bilagi (Dadar) 2010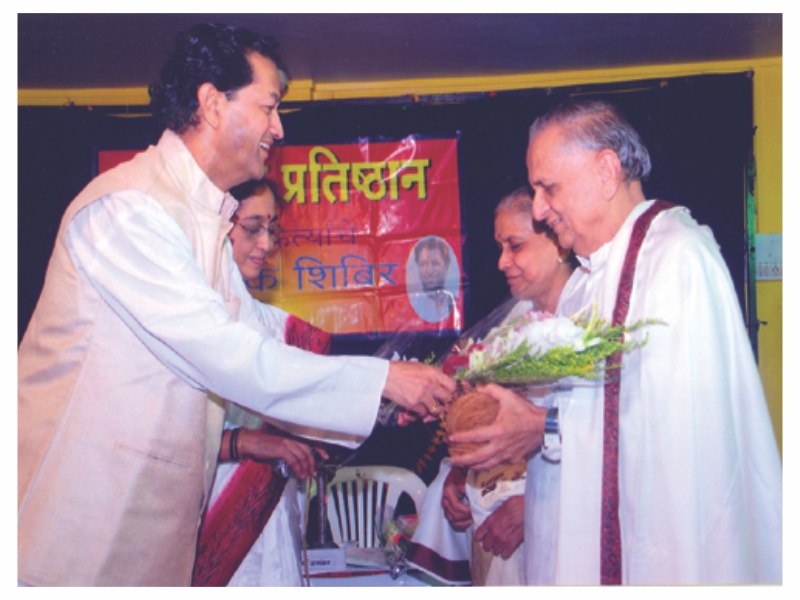 Mrs. Shubhangi & Mr. Muralidhar Vawikar (Thane) 2008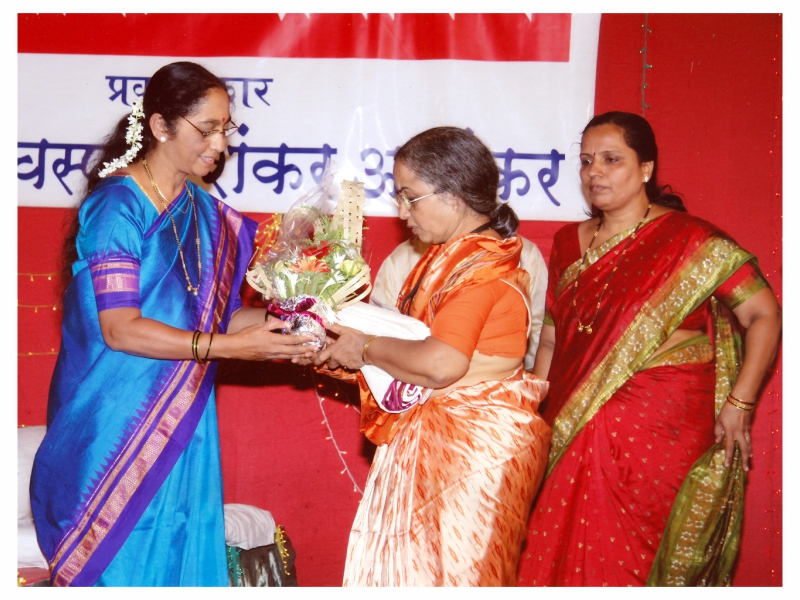 Dr. Mrs. Uma Moghekar (Thane) 2006
Dr. Mr. Rajeshwar Moghekar (Thane) 2006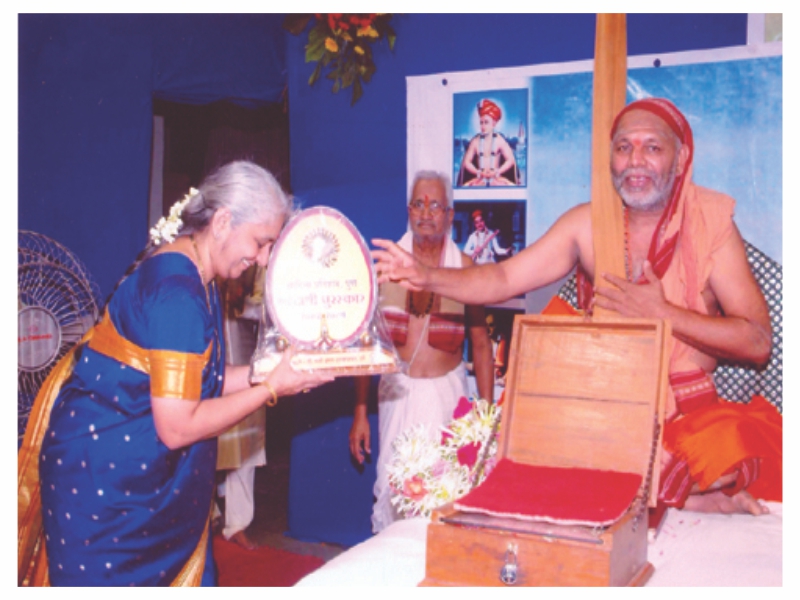 Mrs. Rashmi Tuljapurkar (Pune) 2004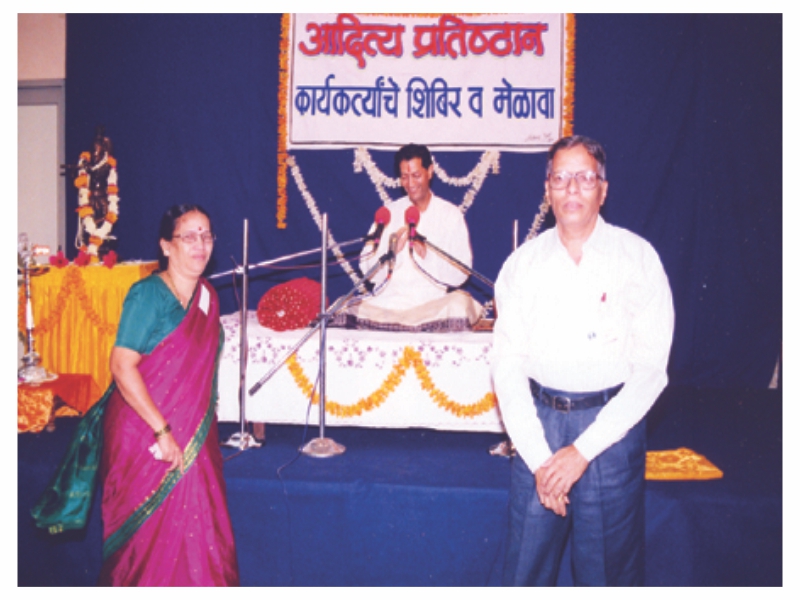 Mrs. Vandana & Mr. Vinayak Godbole (Dombivali) 2002